Paris Roissy-Charles de Gaulle (CDG), Transfert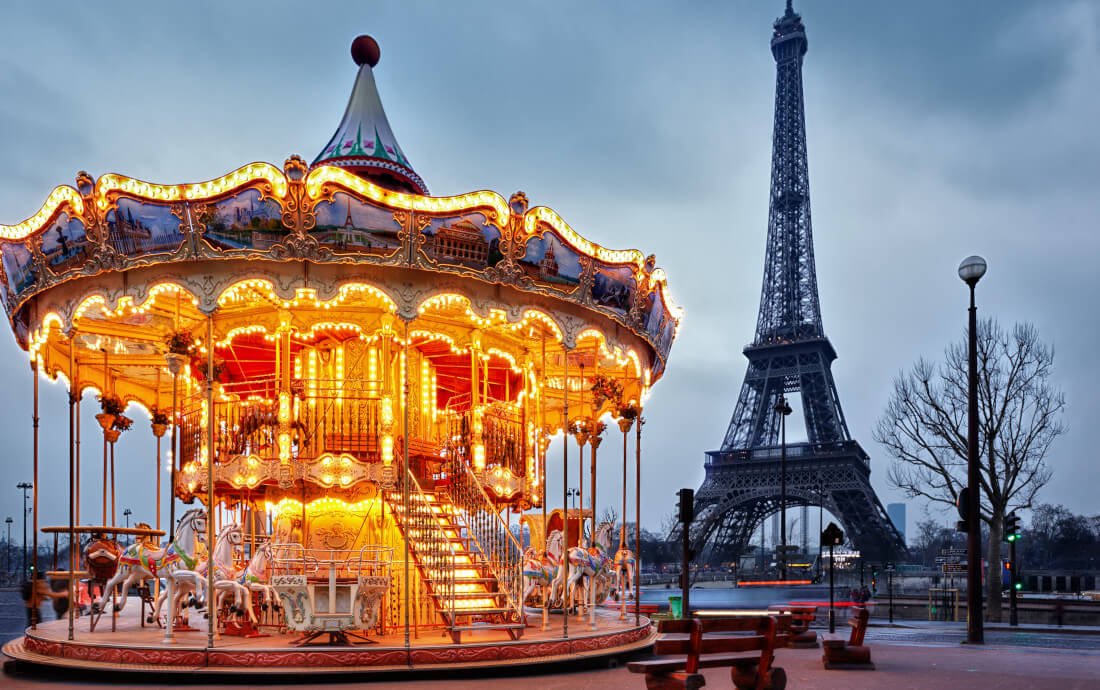 Paris Roissy-Charles de Gaulle (CDG), Transfert 
Are you interested in visiting Disneyland® Paris? Gleaming palaces, storybook characters, legends and lore – Disneyland Paris is a star attraction for kids and adults alike. Disney Paris is a must-visit, and is just 35 minutes from Paris. and is the most visited attraction of its kind in Europe. Built by The Walt Disney Company, it is Disneyworld and Disney USA's little European brother. The entertainment behemoth boasts no fewer than 52 attractions on a 55-hectare site, a 7-hotel complex, a campsite, a ranch, a golf course and gardens. Smile, and let the Disney magic take over! Cdgpariscab
After your flight lands at Charles de Gaulle Airport you'll enjoy a comfortable and relaxing transfer to Disneyland Paris. Your driver will ensure your comfort and deliver you to your destination safely. The park is only a 36 minute drive from the CDG Airport
Our private shuttle service from Orly Airport to Disneyland offers a comfortable and confidential space for you and your family. After landing at Orly airport, you will be welcomed personally by your private driver and transported to Disneyland without any delay. Hurry up and book your dream tour with us now!
Due to the long distance between Paris Beauvais airport and Disneyland, your best bet is to use our private shuttle service. Our quality transportation services are ever-ready to take you to any hotel within or surrounding the world's most exciting destination.
Private Transfer from Disneyland to Charles de Gaulle Airport in Paris. Arrange for a stress-free ride to CDG Airport with us. Meet your driver at Disneyland, and relax on the journey to CDG Airport in a private vehicle for up to eight passengers. No Extra Charge for Luggage. Our punctual drivers are promised to offer you the best of our service. Reserve your dream transfer now!
The ultimate and most convenient way of transferring between Orly Airport and Disneyland Paris is of course using a taxi or private vehicle with a driver. You've chosen the perfect transportation service which offers you reliable, comfortable, time and cost-effective ride in our luxury vehicles.
The long journey to Disneyland from Beauvais Airport is often made even longer by the traffic and turmoil of traveling. Not to mention the high fares of Paris Airport Taxis and the heated rush of taking the public transport buses! Allow us to take over the transportation, so that you can have total peace of mind as you make your way to the adventure of a lifetime.
Book one-way or roundtrip private transfers between Disneyland® Paris and your centrally located Paris hotels. Our service is undoubtedly the quickest and the most comfortable private transfer service. Hurry up and book your dream tour with us now!
Paris Charles de Gaulle was by far the biggest airport in France with almost 35 million passengers. The airport appears to be the main entrance door to France, which is one of the most visited country in the world. Paris region attracted the majority of tourists in the country, which could explain the leading position of Parisian airports in France. Consequently, summer months seem to be a busy time for French airports and particularly for Paris Charles de Gaulle CDG Airport to Disneyland Paris transfer easy booking
Whether bringing back your inner child or making your family's ultimate dream come true, Disneyland Paris is where the story begins. Start it in style with a fast and easy Paris Airport to Disneyland Paris taxi service at affordable rates. Book your private shuttle with us and experience the magical world of Mickey Mouse just moments after arrival. We provide transportation from any airport in Paris to Disneyland at competitive rates. Sit back, relax and enjoy the ride inside our luxurious vehicles while our chauffeur takes you to the magical kingdom of Disneyland Paris!
Our paris Airport to Disneyland Paris Private Transfer drops you safely at the airport, so the process couldn't be more convenient. All of our vehicles are under five years old and come with air conditioning as standard, so there's really no reason not to book. Ther won.t be any extra charge for luggage and if you are travelling with young children, be sure to mention that in notes so we will provide your child's baby seats free of charge.
The Magical Shuttle service offers hassle-free frequent transfers from the Paris airports (Paris-Orly and Paris-Charles de Gaulle) to our Disney Hotels*, partner hotels, Villages Nature Paris by Center Parcs and the Disney® Parks (Marne-la-Vallée/Chessy bus station), and back again! (approximatively 60 min depending on traffic and drop off)​
You may need to change buses when you arrive at Marne-la-Vallée/Chessy bus train station to reach a Partner Hotel (free shuttle) or Village Nature Paris by Center Parcs (paid public bus)Pre-book your Disneyland Paris airport transfer from Charles de Gaulle (CDG), Paris-Beauvais (BVA) or Paris Orly (ORY) Airports Paris Charles de Gaulle Intl Airport (CDG), pre-book your Disneyland Paris airport transfers with Holiday Extras, and we'll take the hassle out of securing your transport when you land. This way, you won't have to worry about the potentially inflated prices that come with both booking late as well as the inflated airport rates that can also arise.Disneyland Resort Paris is open every day of the year, and you can be sure we'll have the transfer for you. No matter how long your trip, Disneyland Paris simply begs a repeat visit. We'll take the hassle, so you can take the holiday.Drop-off locations are widely available throughout the Disneyland parks,
Cdg airport Orly Airport Beauvais Airport and hotels, as well as wider Paris. In most cases, this can include your specific hotel. Some popular locations include:
Charles De Gaulle Airport (CDG) to Disneyland Park and Hotels, Paris-Beauvais Airport (BVA) to Disneyland Park and Hotels,Paris Orly Airport (ORY) to Disneyland Park and Hotels,Options
Holiday Extras provide a great choice of shared, private, and extra large transfers from Paris Airports (Charles De Gaulle, Paris Orly, and Paris-Beauvais) to popular Disneyland Paris hotels, including the Davy Crockett Ranch and Newport Bay Club. Read on to discover all you need to know about each transfer type we can offer for your magical holiday:
Book a private transfer to Disneyland Paris for the ultimate hassle-free option. They are perfect for families and small groups, and take you directly to your Disneyland Paris hotel without any extra stops, in a comfortable car that is just for your use. That means you can journey all together, and get your holiday in the happiest place on Earth underway as soon as possible transfers are available for those visiting Disneyland Paris who make use of a wheelchair. This option offers door to door service to your accommodation to make your transfer as simple a process as possible, which means you can get to your destination without any fuss, and because there are no extra stops on the way, as quickly as possible. in Disneyland Paris with a larger group of friends or extended family? You can travel together in one vehicle with our private minibus transfers from the Paris Airports, with some even seating up to 22 passengers. That means there's no need to split up into several vehicles with this option, so you can get the holiday started before you've even reached your hotel.How much is a transfer from Charles de Gaulle to Disneyland?
Depending on the type of transfer you take, your transfer from CDG to Disneyland can take as little as £9.21 per person.
Does Disney have a free airport shuttle?
There is currently no free shuttle between the airports and Disneyland Paris.
How do I get from Charles de Gaulle to Disneyland?
Easy – simply head to the top of this page to find our search engine, enter your travel dates, destination and number of travellers, and then choose your transfer from the list of available options. On the day you will be collected from the airport and taken to your hotel.
What is the best way to get from CDG to Disneyland Paris?
The best way is by booking a private transfer from CDG to Disneyland Paris, as you will be collected from the airport and taken directly to your Disney hotel with zero fuss, and zero extra stops along the way. Do you offer private transfers from CDG to Disneyland Paris?
Yes, we can provide private cars to take you from CDG to your chosen Disneyland Paris hotel. Simply make a search with your travel dates at the top of this page. What is the transfer time from Paris Airport to Disneyland?
A transfer to Disneyland from CDG takes about 50 minutes, from Paris Orly about 50 minutes, and from Paris-Beauvais about an hour and 35 minutes.
Disneyland Paris Airport Transfers
Paris Airport Transfer Service
Start your visit to the French capital stress-free by arranging your Paris airport transfer in advance, and avoid long queues at the bus stops and taxi ranks. Indulge in the beauty of the "city of lights" with a comfortable ride from the airport to your accommodation.
City Airport Taxis offer a premium service for Paris airport transfers. Booking with us means you will arrive in a private vehicle with a professional driver at the doorsteps of your accommodation. You don't have to worry about your return transfer, as we have that covered, too. Prices are fixed and per vehicle, while extras like meet and greet, flight monitoring, updates and cancellation are included in the price.