CHARLES DE GAULLE To DISNEYLAND TRANSFER
FROM CHARLES DE GAULLE TO DISNEYLAND TRANSFER
BOOK A PRIVATE TRANSFER FROM CHARLES DE GAULLE TO DISNEYLAND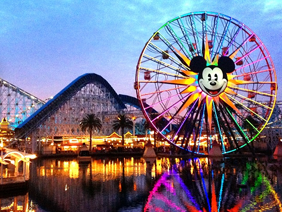 The Eurodisney theme park is situated just over 30 kms east of the transalpine capital in the area of "Magny le Hongre", a pleasant town in Marne la Vallée. Visited by millions of French and international tourists, it is a real attraction for children and grown ups thanks to its fairytale locations and cinematographic scenes such as "Sleeping beauty's castle", "Indiana Jones" sets, "The old Western Saloon", "Pirates of the Caribbean" sets etc.
If you too would like to see the amazing wonders of Disneyland in Paris, do it quickly, comfortably and economically. For those arriving at Charles de Gaulle Roissy airport (called like this in remembrance of the General Charles de Gaulle and the area in which it is situated: Roissy) everything is possible. Being the biggest and most frequented airport in all France, it puts at your disposal many methods of transport. Each one of these can cause you to lose time when looking for your ideal transport which fits with your demands. Furthermore, the prices may result in being higher than expected.
By using the fast and intuitive booking form on Taxileader.net from the first instant, you will be able to choose the most adequate conditions for your transfer to Eurodisney park. You can decide the time of arrival and departure to and from the airport, the car with the number of seats you require, your destination which may be a hotel or a location in the city and you will also be able to figure out the total price per person which allows you to arrive directly, without changes of destination, to the theme park of your dreams.
Book your private transfer now by filling in the form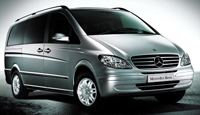 Our Paris Airport Taxi service also has drivers who speak English, who will personally meet you at the airport with a highly visible sign. The distance from Charles de Gaulle to Disneyland Paris is more or less 40 kms with a journey time of 40 mins in normal traffic, the journey will take you through Franciliene street, passing Villeparisis and the town of Lagny-sur-Marne that continues to Chessy, which hosts the wonders of Walt Disney Fairytales. All this without having to wait, without worries avoiding having to look for a car and carrying lots of luggage. Obviously the transfer service ensures that the taxi is private so you won't have the fear of having to share with anyone else.
Let it be made clear!! The price agreed in advance on Taxileader.net will never be subject to any additional costs, not even if the journey time is made longer by traffic or delays.
ONLINE BOOKINGS ACCEPTED 24 HOURS A DAY
Instantly calculate the cost and book by filling out the booking form.
Customer Service 9am-5pm from monday to friday GMT: 0044 (0) 20 3239 1595.
---
Other Services
Paris Airport Shuttle
Shared service straight to your hotel
from 9€ p.p.